To start things off, here's a guide to making your building look like this: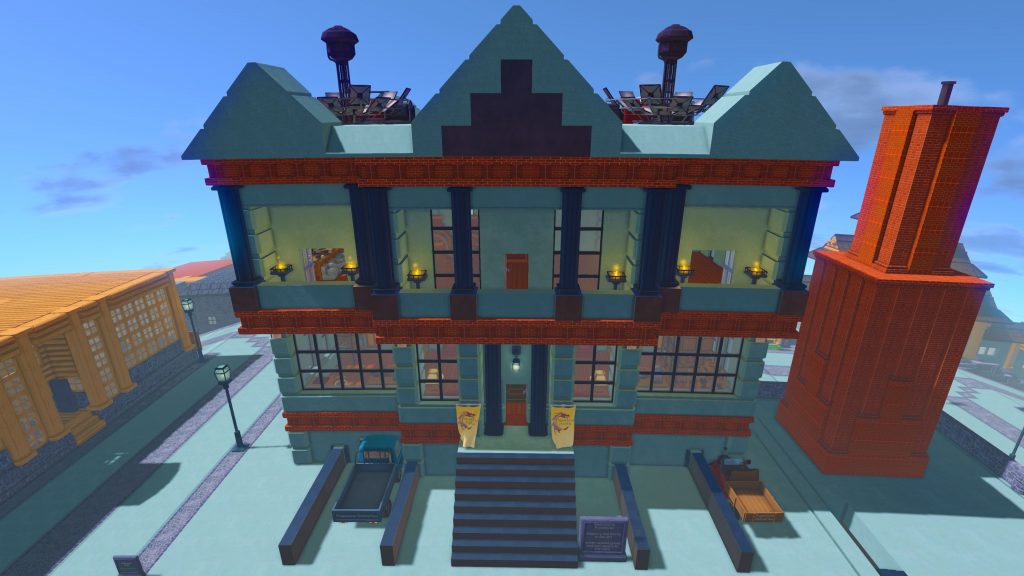 This building was inspired by the Palacio Cantón in Mexico.
Note that this form originally made extensive use of tier 3 and tier 4 materials, so only use this if you want to upgrade the tier of your home later on in the map. Since originally posting this guide, I decided to revise the tutorial to include both the early-game variant (using only mortared stone variants to build), as well as remake the structure using the new block forms 9.0 brings to the table, for your inspiration.
Enjoy!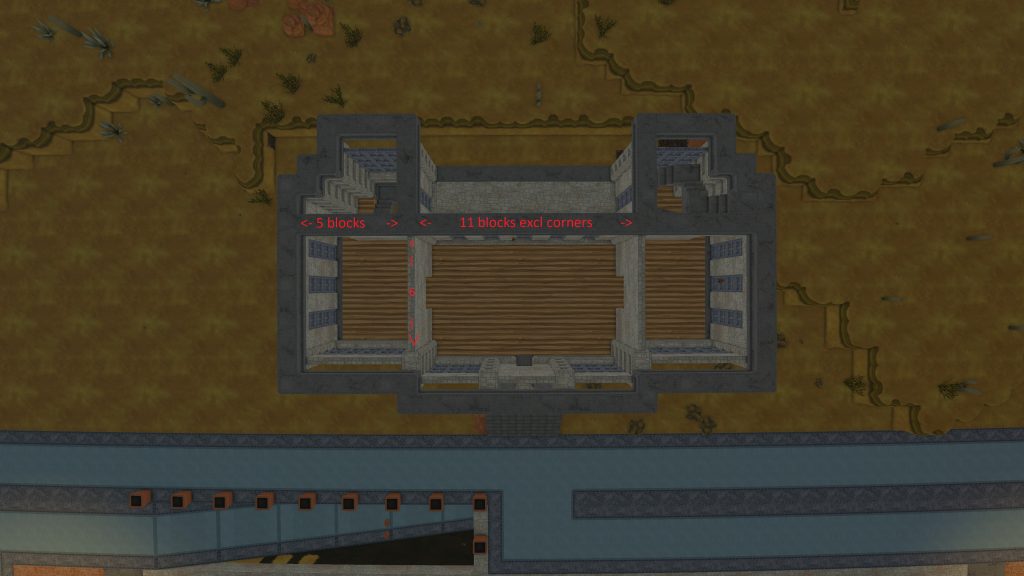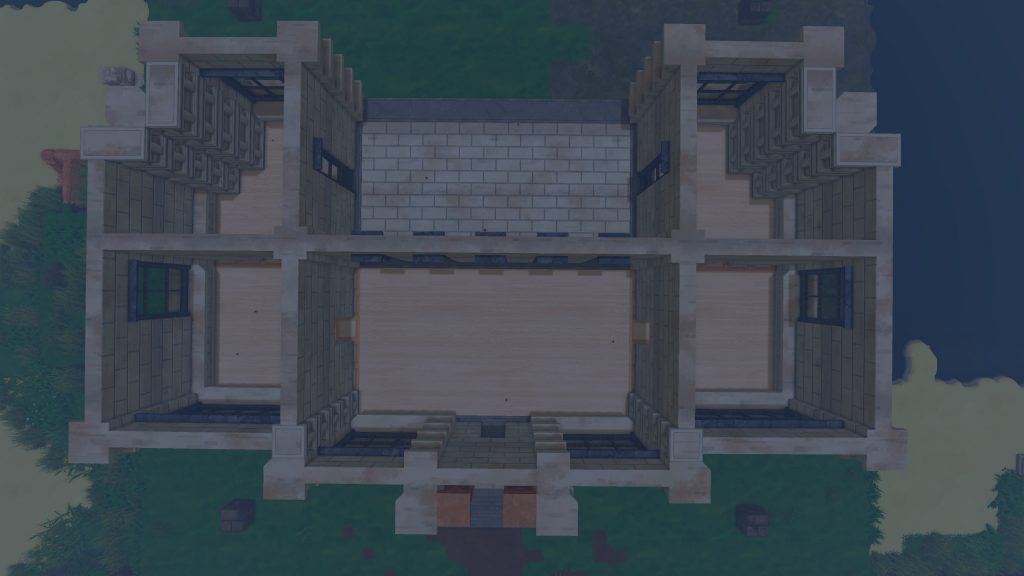 An overview shot, showing dimensions of various components not otherwise easily countable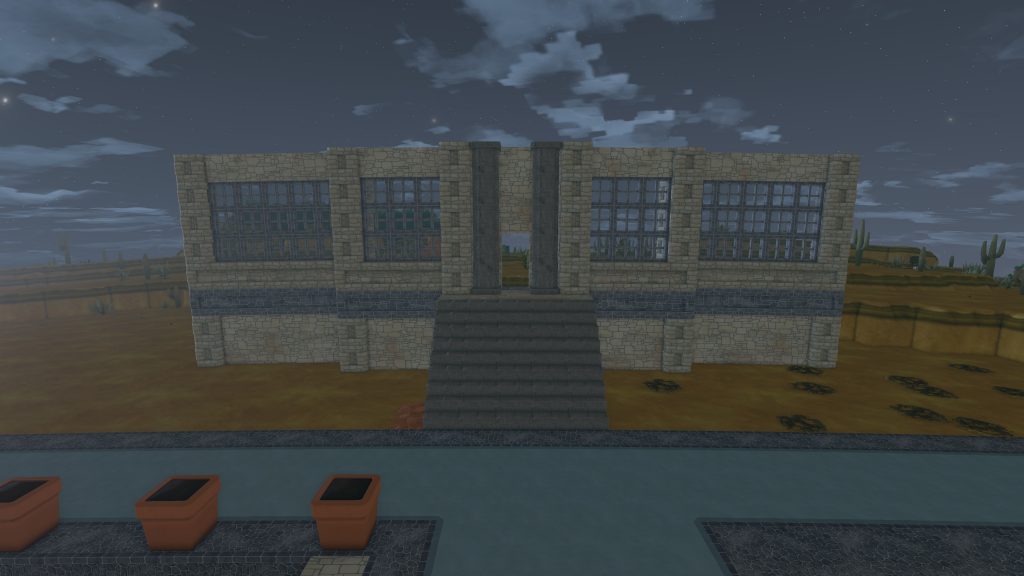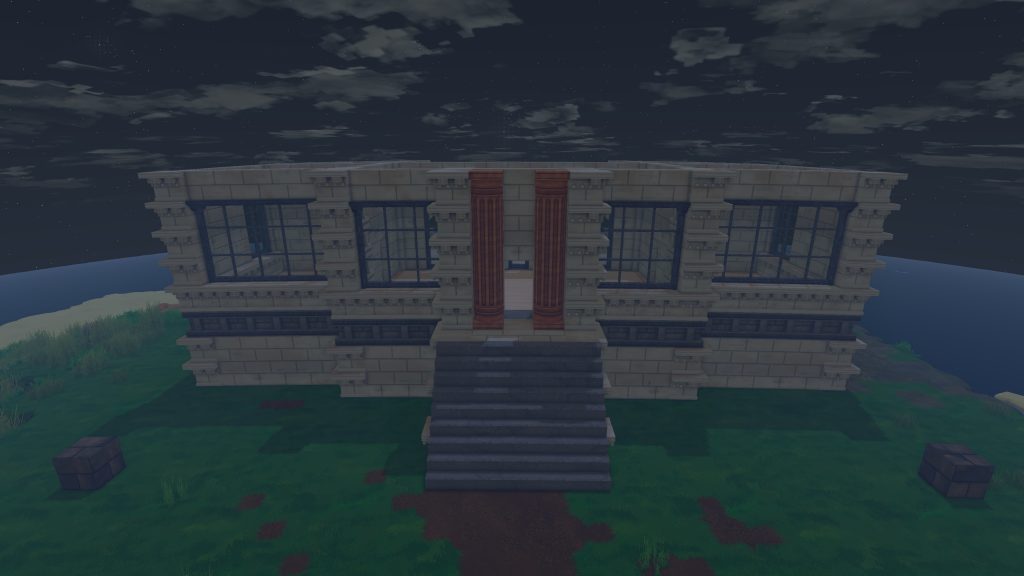 To start things off, start building your front door.
– Use mortared granite stairs to create a 3 high elevation change up to the front door
– Use mortared limestone foundation blocks to mark the corners of each subsection.
– FIll in the gaps to these corners using wall blocks, making sure to use cubes directly behind the stairs
– Windows are made out of mortared stone
– Keep in mind that between the front pillars (which are replaced by sandstone in the final image for better color) and the first set of windows, as well as between the first and second set of windows, there is a single block of indentation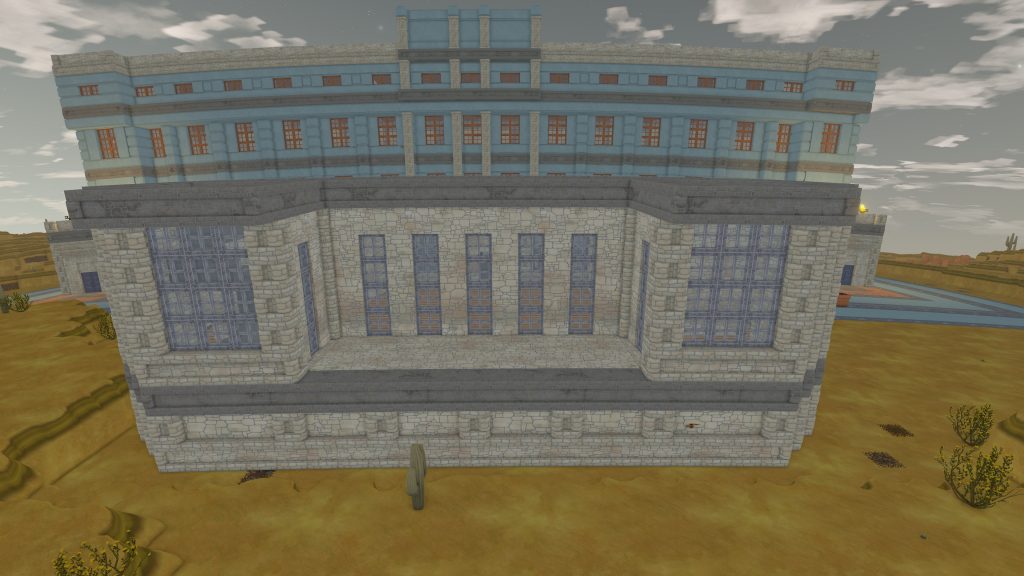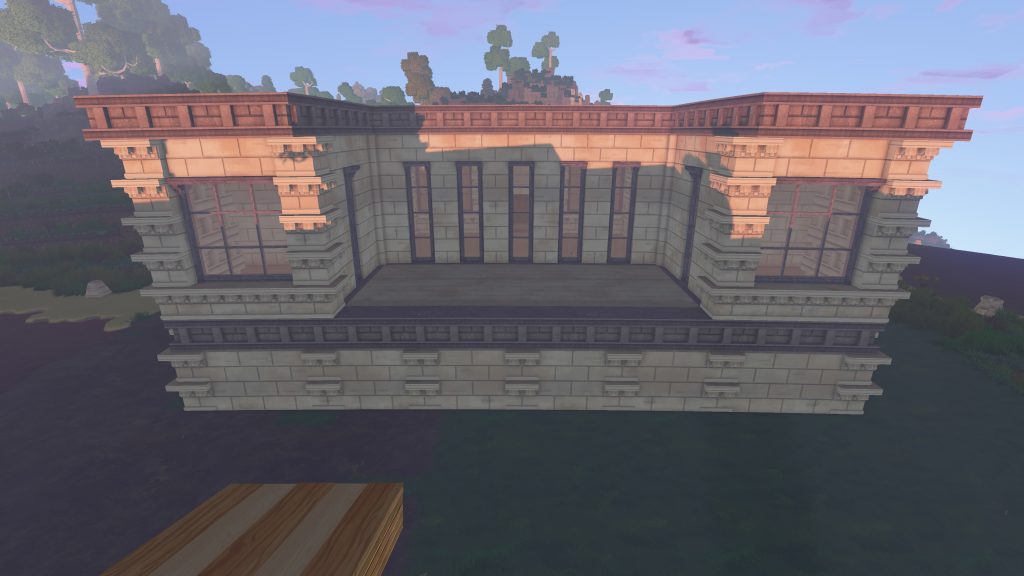 As shown at the rear, mortared granite fulfills the purpose of dividing floors, while mortared limestone forms the bulk of the walls and structure, with mortared stone for windows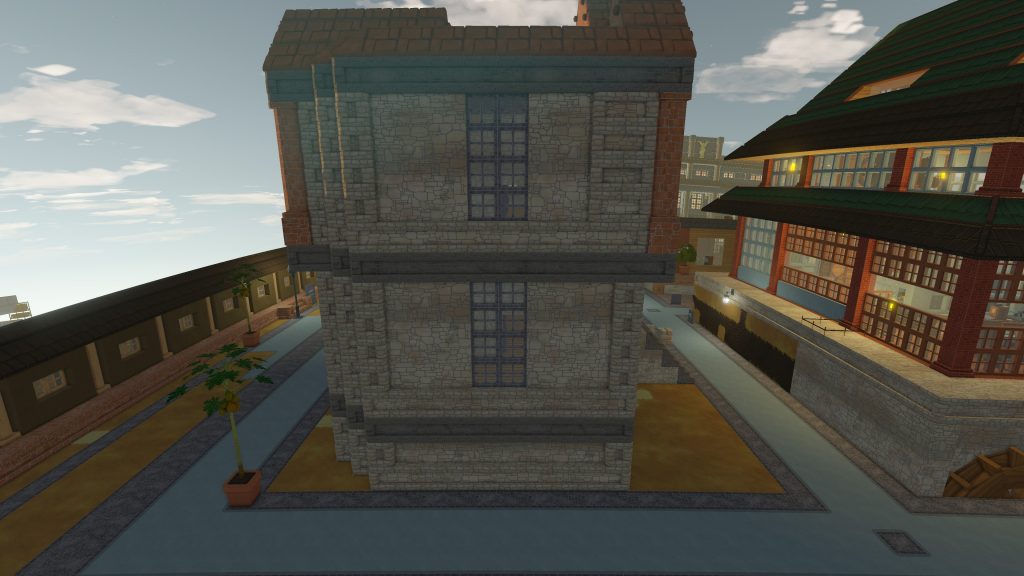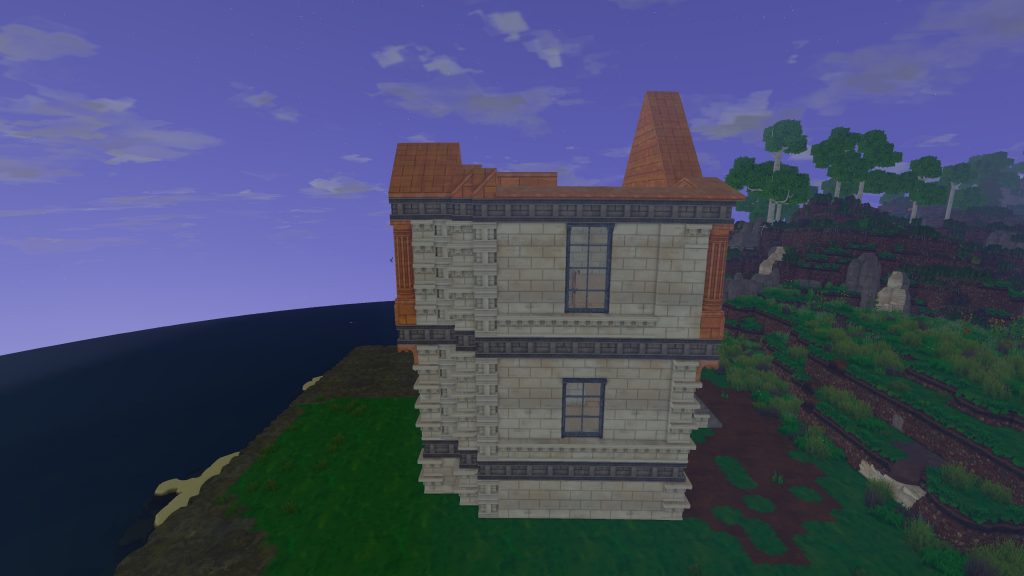 As you can see from the side here, the corners in the rear are deliberately cut off to give it less of a box shape
Once you have finished the main floor, start implementing interior walls dividing the various rooms. For the purpose of this tutorial, I'm extending the interior walls directly across to the other side from the front center to the back, and from the rear middle center to the left and right.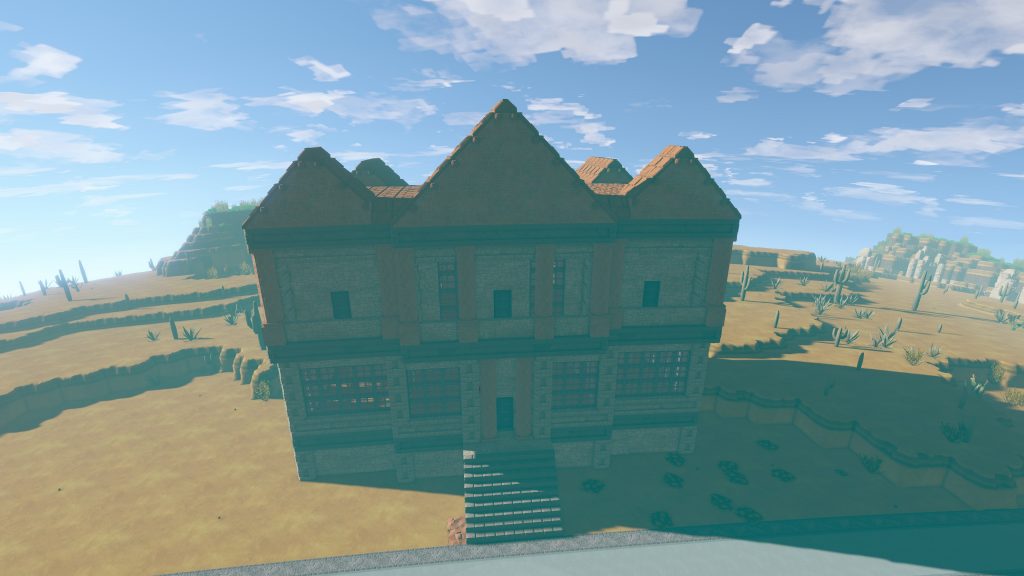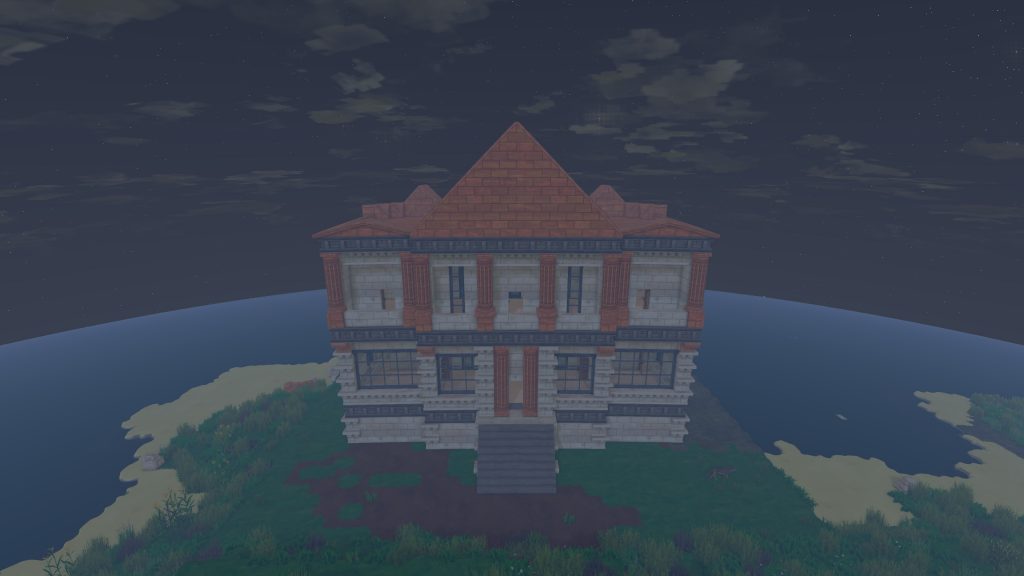 From here, start adding the 2nd floor, making sure to put the mortared granite blocks one block past the lower windows to create an overhang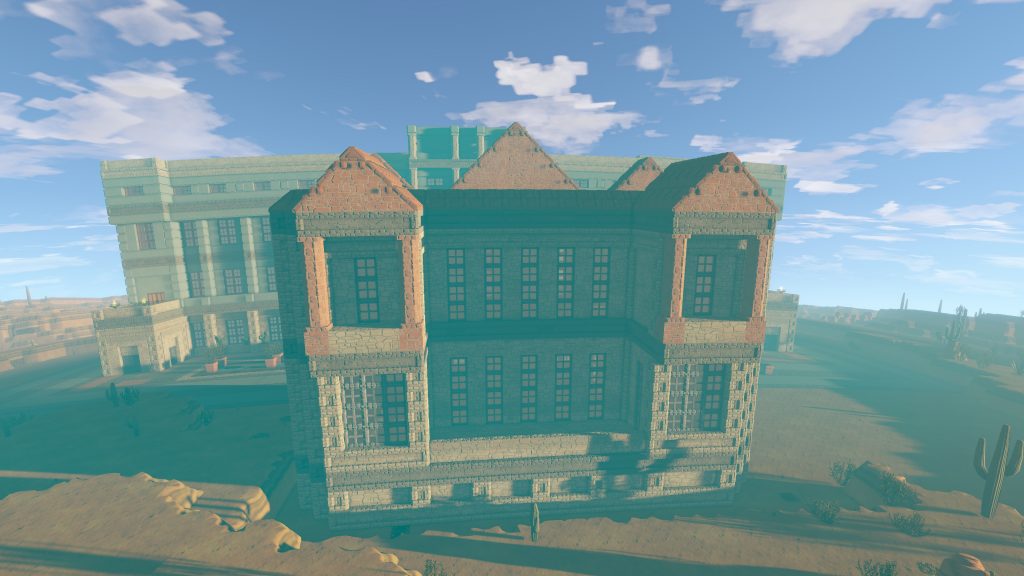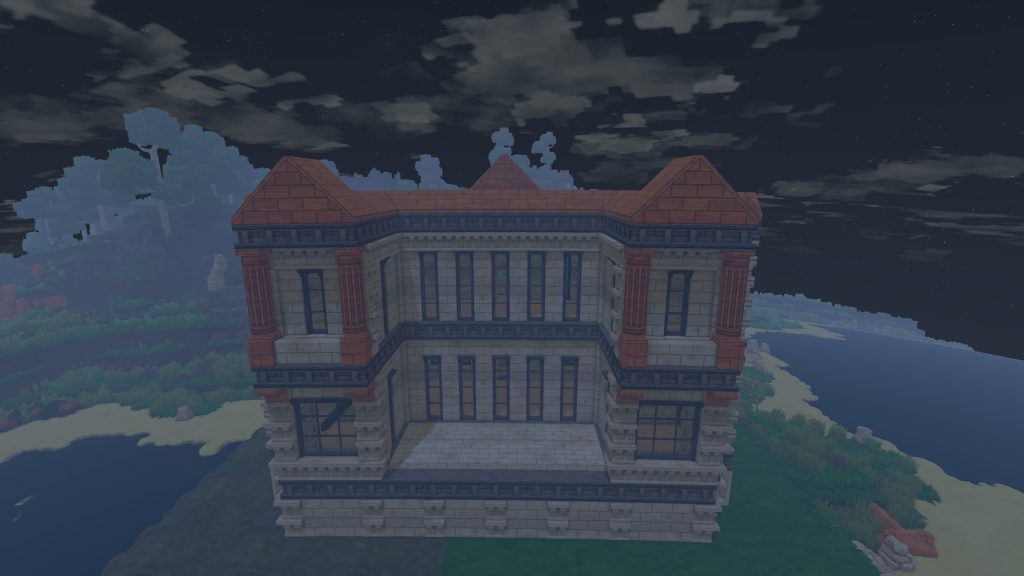 Repeat for the rear and you're all done!